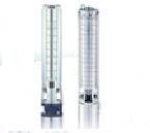 SP 05 10 18 25 40 75[ 50HZ ]
SP- 05 /10 /18 /25 /40 /75[ 50HZ ]
4″ Super Stainless Steel Submersible Deep Well Pump
Feature 
Non-polluting, Corrosion resistant, Stainless steel constuction inside and out.
The smooth safety hook will prevent the rope from abading.
The built-in jam-free stainless steel check Valve can effectively prevent backflow of water in the pipe from
affecting pump performance when the motor is not operating. 
Precision stainless steel intermediate chamber can help maintain optimum performance even when water pressure is greatest.
The high-performance, high efficiency stainless steel impeller is one of the special features of this product. It is incomparably superior to ordinary plastic or brass impellers in terms of abrasion resistance and service life.
The stainless steel strainer can prevent the entry of sand or other extraneous material.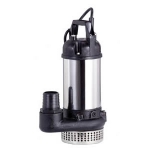 Pompa Celup APP Kenji Drainase JKS-Series
Feature 
Compact size, modular design, ligt weighted.easy poeration and hig quality.
Application 
light duty, basement drainage, rainwater effluent and accumulated water drainage.
Note:
1.Automatic models are available in single-phase versions.
2.Q.D.C. (Quick Discharge Connection) is applied in all models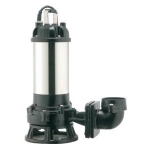 POMPA CELUP APP KENJI SEWAGE CUTTER JDSK-SERIES (AIR KOTOR)
JDSK- Series[ 50HZ ]
Submersible Cutter Sewage Pump
Feature 
Tipped with tungsten cutter to cut off foreign objects and prevent from clogging. 
Application 
Hospital, school, building….etc. Wastewater treatment system ; Industrial wastewater and ground water drainage.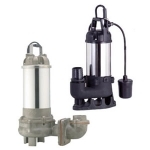 POMPA CELUP APP KENJI SEWAGE-VORTEX JDSJSB-SERIES(AIR KOTOR)
POMPA CELUP APP KENJI SEWAGE-VORTEX JDS/JSB-SERIES(AIR KOTOR)
JDS/JSB-Series 
Submersible Vortex Sewage Pump
Feature
Non-clogging, minimized abrasive wear, large impeller clearance, and maintenance free.
Application
Medium concentration wastewater, heavy duty.,
JSB type is suitable for PH 3~11 waste water.
JSB type is also for sea water.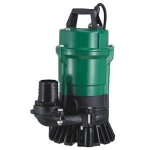 Pompa celup APP Kenji Vortex AHS Series
AHS-Series[ 50HZ ]
Semi-Vortex/waste water Pump
Feature: 

Semi-vortex urethane Rubber impeller with suspends solids and allows for pumping of sand and stringy material. Hightly efficient, continuous duty air filled, copper wound motor with class F, insulation minimizes the cost of operation. Built in thermal protection prevents motor failure due to overloading, accidental run-dry and single phasing or three phase units. Double inside mechanical seals running in an oil filled chamber provide for one the most durable seal designs available. Double shielded, permanently lubricated, high temperature C3 ball bearings rated for a B-10 life or 60,000 hours provide for extend operational life.
Applications: 
– Residential, commercial, industrial 
– Dewatering and site drainage. 
– Decorative waterfalls and fountains. 
– Raw water supply from lakes or rivers. 
– Sediment removal from small sumps of basins