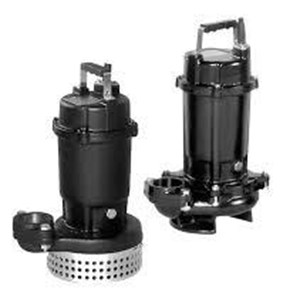 DS , DVS Series - Submersible Semi Vortex Pump
Robust cast iron Ebara Submersible Pump, with solids handling semi-vortex impeller, ideal for: 
Ideal for waste water applications containing soft or fibrous solids.
Industrial waste water drainage, Septic effluent, Miscellaneous drainage. 
Features: Semi-Vortex Impeller offers non clog operation and allows pumping of foreign matter up to 60-70% of discharge size. Easy Maintenance
SPECIFICATIONS
Delivery: 301-800 lpm
Head: up to 39 m
Power: from 0.4 – 0.37 kW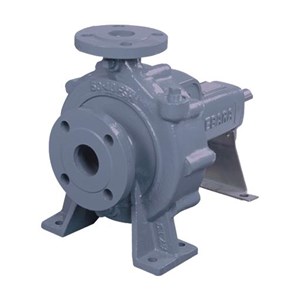 FS Series - End Suction Volute Pump
Perawatan dan pemeliharaan pompa Ebara tipe FS series ini  mudah  dengan kemampuan BPO pengambilan pelepasan pompa dengan gampang tanpa harus melepaskan atau membuka dahulu bagian pipa hisap dan pipa pembuangan. Didukung dengan desain dan bentuk yang compact sangat memudahkan user dalam pemasangan atau pelepasan pompa
Pompa ini dapat diaplikasikan sebagai pompa transfer, irigasi, sirkulasi air panas atau air dingin, pendingin, sebagai pompa hydrant (kebakaran), dll.
SPECIFICATIONS
Delivery: up to 20 m³/h
Head: up to 150 m
Power: from 0.4 kW up to 335 kW (2 pole & 4 pole)
Pressure: up to 15 bar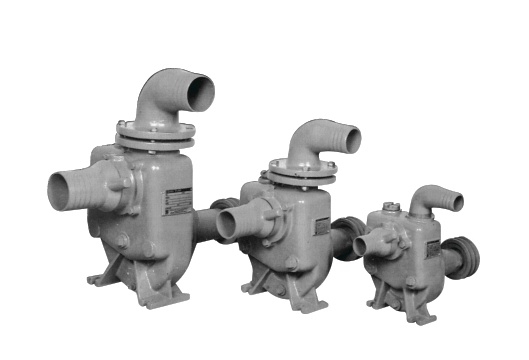 Pompa Ebara tipe SQPB ini merupakan pompa self-priming yang biasa diaplikasikan sebagai pompa irigasi, pompa pertanian, drainase, dll. Impellernya adalah Semi-Open Impeller sehingga memungkinkan pompa ini tetap berjalan dengan baik walaupun  ada sedikit pasir atau lumpur saat kondisi running.
SPECIFICATIONS
Kapasitas : 100-3000 lpm
Head: 10-20 m
Power : 0.75 kW – 15 kW